Getzner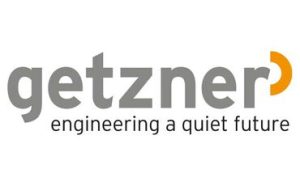 Getzner Werkstoffe GmbH specialises in vibration isolation in the rail, construction and industry sectors. Derived from our own in-house research, the high-tech materials Sylomer®, Sylodyn®, Sylodamp® and Isotop® are used in the railway superstructure, for the resilient bedding of buildings and machinery, and also as structural components.
APPLICATIONS
RAIL
Railway lines and urban developments are becoming increasingly close neighbours, in order to meet the growing demand for effective solutions for the sustainable expansion of rail transport and rail network through track construction, but also through reactivation of railway lines. Vibrations and structure-borne noise generated by rail transport, but also other harmful environmental effects, have a detrimental effect on residents and adjacent buildings. Our Sylomer® and Sylodyn® solutions reduce vibrations effectively and improve quality of life and working conditions.
Our materials, which are used for example in diverse mass-spring systems and under ballast mats, introduce more elasticity into the railway superstructure. This results in less wear on the superstructure components such as rails, sleepers and ballast. Rail operators find that the maintenance outlay and life cycle costs for their lines are considerably reduced.
Our railway solutions have been designed to cope with all axle loads and speeds. They are used all over the world and are leading products in the railway sector.
CONSTRUCTION
More and more people around the world are living in urban areas. In the city of the future, the boundaries between leisure and work will crumble. Infrastructure, housing and employment are all located in close proximity. Sound and therefore noise is becoming a constant companion. At the same time, the need for rest and recovery is increasing, and the demands on materials and comfort go far beyond the legal standards.
This constantly presents planners, investors and developers with new challenges for effective soundproofing and reduction of the vibrations that cause sound and noise. This is where innovative solutions for sound control and acoustic separation are required: not a patchwork of individual measures, but well thought-out concepts for active noise protection.
INDUSTRY
We develop solutions for industry that reduce vibrations and noise. Unwanted effects of this kind are produced wherever machines, equipment or devices are in operation. Elastic products and solutions based on Sylomer®, Sylodyn® and Isotop isolate sources of vibration from sensitive recipients in the surrounding area.