Selson
Selson air jacks are a unique design that uses compressed air to raise and lower motor vehicles quickly and easily. Their safety, reliability and speed make Selson air jacks the ideal choice for underbody servicing, wheel alignment, tyre replacement services and body repair work.
Selson Acutorque® torque multipliers offer an easy way to tighten or loosen nuts, bolts or screws with greater accuracy and less effort. They are used very effectively in a wide variety of industries including mining, petroleum, shipbuilding, railways,
aircraft, electricity, steel and many others.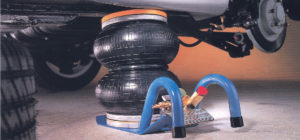 Selson is renowned for its reliability, durability and overall quality of design and manufacture
Please contact us for more information on the range of Selson Air Jacks and torque Multipliers that is available. Additional information is also available at www.selson.com
Save
Save
Save
Save
Save